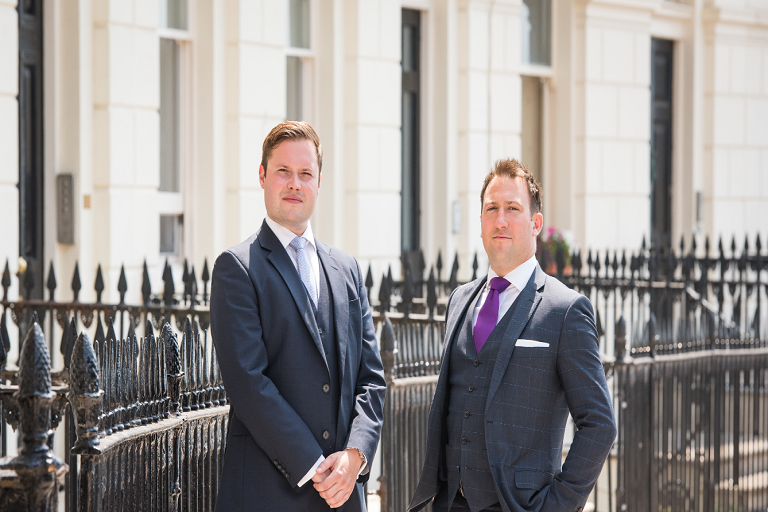 Lextons: Proactive Property Sales in 2019
As flip-flop season approaches and the UK eagerly counts down the days before much needed Summer holidays, putting Brexit mainly on hold, now seems to be the perfect time for making the move in Brighton and Hove. So here at Lextons we thought that this would be a good opportunity to give some insight into the year so far for the local property market and the great things we expect to come ... other than those tans that we are hoping for.
It would be a disservice to discuss .... well .... pretty much anything involving the UK without mentioning Brexit. And despite the continued political turbulence from the initial months of 2019, we have enjoyed a very successful start to the year with an excellent level of applicants still flooding into this seaside gem we call home.
Current Market Challenges
Whilst initial predications may have suggested that delays to Brexit would prolong the search of potential buyers in the hope of more stable times, what appears to have happened is that for some buyers, their need to move has overcome their desire to be pragmatic. The quarter preceding the delay announcement saw the commitment of buyers improve to excellent levels, specifically ones with families. Throwing caution to the wind has indeed been beneficial for the property market here in Brighton and Hove. The proof has certainly been in the pudding, as we at Lextons have witnessed a steady influx of highly committed buyers registering and eagerly buying. Which is why, for local sellers it is so important to instruct a proactive agent.
Time is of the essence. With such committed buyers and sellers, wasting time, mismatching properties and applicants is not an option. Our bespoke service is tailored towards understanding our buyer's needs on a highly personal level, by maintaining constant communication. So when the perfect property comes to market we already know the ideal buyer. May alone has seen many sales achieved after only one viewing.
Our first hand understanding of the London property market, which has famously become tricky in recent years, has given us the ability to offer clients the best advice. Providing after working hours viewings and valuations really sets up apart from other agents, according to our sellers. Ultimately, we understand that property searching isn't an easy feat, so being proactive enables us to ease that process somewhat; which is why most of our buyers are only looking for property through OUR office.
Recent Activity
Since the beginning of April, we have seen an increase in buyers, who, once they make an offer on a property, remain dedicated to it. And for our sellers, they actively want to move.
With regards to achieving prices, there isn't any distinct correlation. Over the course of the year so far, we have had a mix of higher and lower accepted prices, which has ultimately (and as expected) been dependent upon the individual property.
We have enjoyed an extremely successful and busy first quarter, experiencing our most productive months since opening in late 2017. The significance of having a proactive agent has been the difference between selling a property quickly and letting it stagnate on the market for months. This is a fact we can testify to based upon the number of sellers we have helped who had previously marketed their property with other Brighton and Hove based agents.
Bucking the Trends
Mid-April 2019 saw the publication of a Royal Institute of Chartered Surveyors document that revealed their predictions for the property market in the next six months to a year. The article focused its attention on the South East and suggested that we were in line for a slower market with the achievement of asking prices looking seriously bleak. Not to ignore or disrespect the opinions of these professionals, but for us, at the centre of the property market, we would suggest that the Brighton and Hove market is bucking the trend for most of the country. We would argue rather that Rightmove's blog post regarding the effect of Brexit on property sales is more reflective. The post discussed how peoples' need to move was surpassing the political uncertainty of the last two years and in short that they are bored with Brexit; an observation we have noted and acted upon since the early months of 2019. With March and April being two fantastic months for Lextons, things don't look to be slowing down anytime soon.
Predictions for the next quarter
The end of this year will prove that it is vital to have a proactive agent when selling your property or buying. Lextons do not wait around for the 'perfect' buyer to call or walk into the office. Actively searching and communicating honestly with buyers avoids disappointment for both buyers and sellers and provides support and guidance for our valued clients.