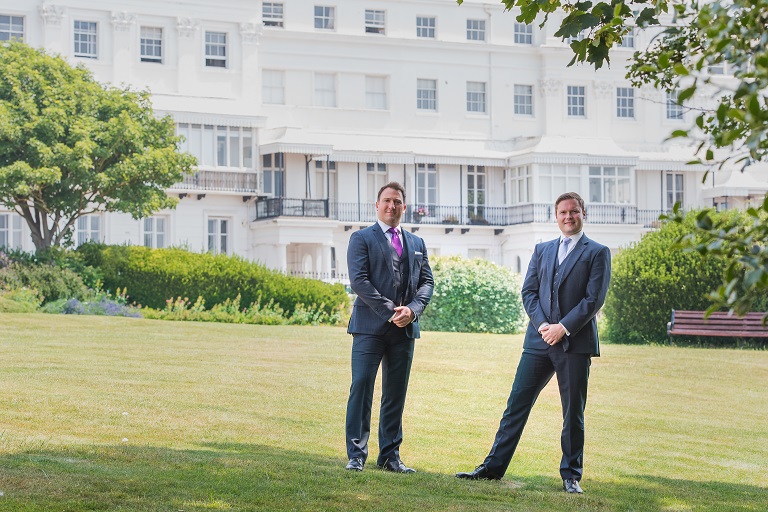 Lextons: Guiding You Away from Vague Marketing
'Pay as you feel' may be a trendy pricing strategy for today's eateries; allowing the buyer to financially judge the product for themselves. However, when given the option most people will pay less than the standard price. Whilst this marketing ploy might achieve results for millennially saturated independent restaurants and cafes, the practice is already established in property sales. Of course! You can offer whatever you feel a property is worth, it's your money after all. The difference is the seller can reject it.
Price qualifiers are a similar marketing technique that we at Lextons and most buyers can't quite understand. In essence, they are there to tell potential buyers' that a certain range of offers are welcomed by the seller. But weren't they always? Hasn't the rule always been 'put in a serious offer, get a serious answer?' So why add 'GUIDE PRICE' or 'OFFERS IN THE REGION OF'. Putting it simply: we think they're confusing and ineffective, so we don't use them.
We intend to explain a little bit more about why we do not consider price qualifiers to be a useful marketing technique.
What Are Price Qualifiers?
Price qualifiers are essentially ambiguous marketing terms used to push properties into the search engines of a wider group of buyers' budgets; in the hope of enticing more applicants to come and view a property. From experience, marketing a property with anything other than a set price tends to have the opposite effect.
Jargon Busting
Guide Price:
'Offers somewhere near this figure are acceptable.' This statement could be misleading. To our knowledge a guide is supposed to be informative.
Offers in Excess of / Offers Over:
This tells prospective buyers the sellers bottom line. Which seems counterintuitive for the seller, as why would anyone bid anything more than £500,000.01p on a property advertised as 'offers in excess of £500,000'? After all, everyone wants a good deal.
Offers in the Region of:
Please make an offer… somewhere close to this figure – Surely property sales is an industry with price negotiation at its core, rendering this statement entirely superfluous.
Offers Invited:
States the Obvious.
Price on Application:
Normally, this term is used because an agent is struggling to value a property, using applicants to judge how much the market is willing to pay for it. To our mind buying a house can be stressful enough without being teased.
Fixed Price:
Property sales are a process of negotiation. Surely a fixed price is going to limit the interest received from potential buyers?
Are these vacuous terms necessary?
To Lextons, jargon has no place in significant business transactions. Especially when buying your next home.
Why Price Qualifiers are Problematic for Buyers & Sellers?
It's reasonable to write off price qualifiers just on the pretext that their ambiguity adds nothing to a property's online promotion. Price qualifiers pose significantly more problems for buyers and sellers than simply ineffective marketing.
For Buyers:
The addition of a price qualifier tends to confuse potential buyers. This is because using a range of or guide prices tends to complicate negotiations.
Either the Buyer will –
Assume the seller will only accept an offer close to the top end of the range. What's likely then is the potential buyer will rule out going to see the property, as they will probably consider it outside of their budget.
Or…
Seek a bargain (can you blame them?) The potential buyer is likely to put in a bid towards the lower end of the scale, if not below it.
Sellers –
Using a price qualifier is generally a way for some estate agents to win over a potential instruction. If a seller wants to achieve a certain price and the agent doesn't think the market will support that, often they use guide prices as a buffer. This is instead of being honest, and readjusting the seller's expectations in line with the current market trends.
What is worse is that price qualifiers have been used to seduce sellers into instructing an agent who promise the world, which more often than not is unachievable.
Moreover, if your potential buyers are being confused by price qualifiers, then the online traffic is being wasted. They can cause properties to be discounted quickly, as buyers may not allow themselves to even be tempted to look at the details. Ultimately, this can slow down the property selling process.
Why do we think this marketing style is ineffective?
Price reductions are less effective – Typically price reductions are made when a property isn't receiving any offers or enquiries. When a property is listed with a price qualifier a price reduction is often less effective. If listed with a range of prices, the property won't move into a new category with a price reduction, and as a result, the property is missed by potential buyers.
Confusing computer searches – not listing a property with a set price: A lot of property enquiries are made online now – vagueness of price can put off buyers.
Using price qualifiers seems to be an attempt to announce that the seller is open to offers. But the very nature of property sales is negotiation – estate agents are even referred to as sales negotiators.
Don't Just Take our Word for it
Rightmove have verified price qualifiers ineffectiveness by examining the data of properties published online with a range of different qualifiers and price ranges.
"[Price qualifiers] have little to no gravitas in today's market." And that "properties listed like this [often]only achieve the bottom figure or lower when sold."
According to Ravi Dhar, who is a professor of marketing and management at Yale University quoted in the New York Times
"The higher up you show up in the search engines, the better off you seem"
Buyers aren't stupid and even if your price qualifier enables you to be shown at the top of a range, the ambiguity of the price reduces the effectiveness of being positioned first.
Samantha Ashdown, creator of the Home Truths website, discusses price qualifiers but specifically the Price on Application bracket. In a no-holding-back style review, Samantha explicitly explains the ineffectiveness of price qualifiers.
"There is usually only one reason for an agent to choose to market a house at POA: if he has absolutely no idea what it's worth."
"POA is in my opinion, [is] a little bit arrogant, misguided and it doesn't work."
Today price qualifiers are rarely seen. Most regional property markets, consider the technique outdated and having little merit. This is why, here at Lextons we're setting an example. No price qualifiers therefore better quality sales.